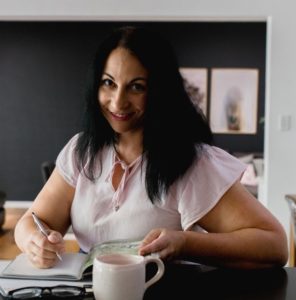 Hi there.  Because your home is such a personal thing I thought you might like to know a little about me before we start.  I have always loved creating and so have my family.  As a young girl I would always be sketching in books when I shouldn't or making interesting little things around home.  I remember scooting around fabric stores with my brother and sister while my mum tried to find a piece for her next sewing creation.  However my career life did not start there.
As a teenager I headed into science and then risk management which I enjoyed for a decade.  It was an "interesting" job.  It wasn't until the birth of my daughter and the sudden death of a friend that my perspective on life changed and I realised I needed more than an interesting job.  I wanted greater connections with people and my own story.  It needed to matter.  Family and home became a centre point for me and as an avid renovator I saw the opportunity to help others create the homes they could cherish.  Not just a pretty house.  The best spaces possible for creating memories like baking with the kids, parties with family and enjoyable bath times.  So I took my handful of home renovator skills and went back to study interior design.
I still draw on all of my project management skills that I learned in my previous career and have a great love for understanding the science behind why certain spaces make us feel good.  I am just applying those skills in the best way I can to create moments of joy for people in their homes.
I am based in Samford Valley, Brisbane, however my mission is to help as many people, wherever they are, create connections with their own home and story.  Please just call or email me if  I can help. xo Bec
A little about Elska Interiors
Elska is an ancient nordic word meaning Love.  Bec has been renovating for more than a decade and doesn't mind jumping on the tools around her own home.  She runs Elska Interiors from her home town of Samford Valley, Brisbane, in between looking after her son Alex and daughter Lillian.  If you're interested, the best thing to do is to check her reviews and services or get in touch to discuss your project today.
0417 600 893
bec@elskainteriors.com.au
c