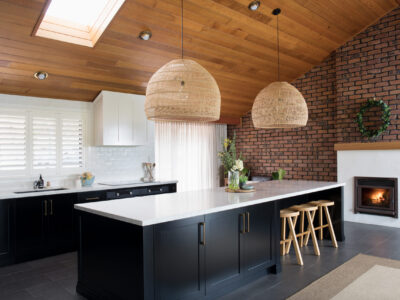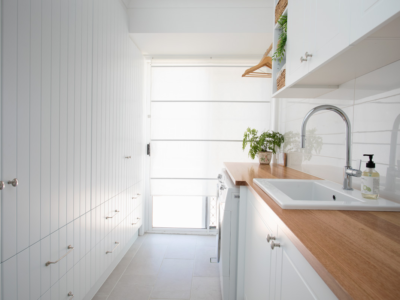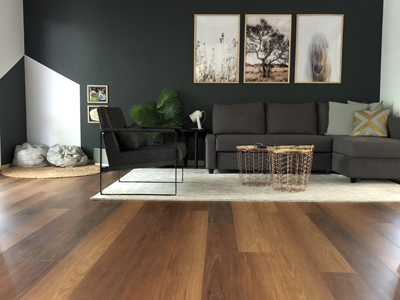 Asking Bec to help me out with my townhouse has been the best move I have made regarding my redecorating adventure. I was at a total loss with my dining/living area. Bec came along and not only developed the most amazing solution in terms of my floor plan but also a style (tropical retro which is so cool) and a beautiful mood board to use as my starting point. Not only did Bec give me a finishing schedule for the living/dining but also for my bedroom and 3 exterior spaces- she went above and beyond.. She has been incredibly professional but at the same time easy to communicate with and get to know. Bec is affordable and delivers very quickly on her schedules. She and I are going ahead with all the purchasing now – again with her amazing guidance and I am thrilled. I could not recommend Bec highly enough. She is awesome !!
Bronwyn (Toowong, Brisbane)
Bec from Elska Interiors is someone with a true flair for design and was very much in tune with what I was looking for in my home. I wouldn't hesitate to recommend her expertise and professionalism to anyone who asks.
Diana (McDowall, Brisbane)
I started with Rebecca for a simple floor plan which turned into showroom design / workshop design / outside car park and landscaping design , super happy with the work and she spent the time to give me exactly what i wanted , she is very easy to work with and has great ideas and knowledge , its all the little details that make the difference , thank you elska interiors for all your help.
Tim (Bald Hills, Brisbane)
Rebecca from Elska Interiors is an absolute pleasure to work with. She is client and detail focused, prompt, thorough and very enthusiastic.
Thank you so much for creating , not just a beautiful but also practical kitchen for us, Rebecca. We look forward to working with you again.
Suzanne (Samford Valley, Brisbane)
We have found Rebecca at ElSka Interiors great to work with. She has an extensive knowledge on all things things interior design and she went above and beyond being helpful, practical and understanding when we were difficult! I would highly recommend ElSka for a project big or small.
Alexis (Stafford, Brisbane)
Hi Bec,
We have just moved all our furniture back from where it was squeezed in upstairs while we got the ceiling plastered, insulated and painted, and the new door for the pantry made. (Barn door yet to to come, as is the kitchen and new floors. All that will maybe happen in September and then December).
We are so so happy with just this first step though – I wanted to show you the change and say thanks!  The Charmed White is the  perfect colour 
 We've managed to just get a couple of walls done too – no trims yet and my in-laws are arriving tomorrow so we'll do more painting in the April holidays 🙂
We are stoked, and motivated to get saving for the next parts!
Thanks so much for giving us the ideas and confidence to get started!
Rachel and Neil (Cornubia)
Bec is an amazing designer, her professionalism, eye for detail and also listening to her clients needs is a 5 star rating. Bec works within any budget and will also give another options if required. Bec customer services is also a 5 star ….returning of phone calls, emails was outstanding. I would recommend anyone that is looking for an interior designer – don't look any further stick with Elska Interiors!! We did and we are over the moon with our results. Thank you Bec !!!
Kylie (Samford Valley)