So you're excited to get your project going however you'd like a little guidance from an experienced designer?  Then this was made just for you.  And the best thing is it doesn't matter where you are in the world, I can help you.  There is a bit of initial work in "Discovery" so that I can really get to know what speaks your language.  You deserve something that feels special to you, no matter what your journey looks like.  Here's how it works.
Discovery
-Complete my discovery survey so I can get to know you and what gives you the warm fuzzies.
– Send me your problem room details including dimensions and photos.  I'll let you know if I need any further info.
-Send me photos of spaces that give you that warm and fuzzy feeling. This can be via a shared Pinterest page or in an email.
-I will video call you at a time appropriate for you if that's ok with you so we can walk through the issues in person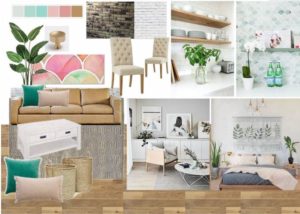 Concept Design
Ready?  Now I'm going to email you your plans.  They will include:
-Your floorplan (Please note I cannot include cabinetry layout for kitchens in this service due to the complexity of kitchens.)
– Your colour palette including benchtop and cabinetry colours where applicable
– Your style guide to maintain a cohesive style throughout your home.
-A shopping list of up to 4 key pieces of furniture and up to 4 accessories.
I will also spend 30 minutes on the phone with you to walk through your design so that you have complete confidence in executing your new space.
I hope you're excited to get started.  If you are, complete the discovery survey below and I'll contact you when it comes in.
Price- $520
Would you like to get started?  Complete my discovery survey and I'll contact you when it comes in.